These are the painted-up Nikephorian Byzantines from West Wind (although see previous posts – some of them are actually coded as Thematic Byzantines on their webstore – check the pictures).
In general pretty good figures that paint up well with my fairly brisk technique – certainly fine for general wargaming purposes. If I had a criticism, it would be that I could do with another couple of poses for the cavalry – they get a bit samey after a while.
So, the bulk of the regular part of the army: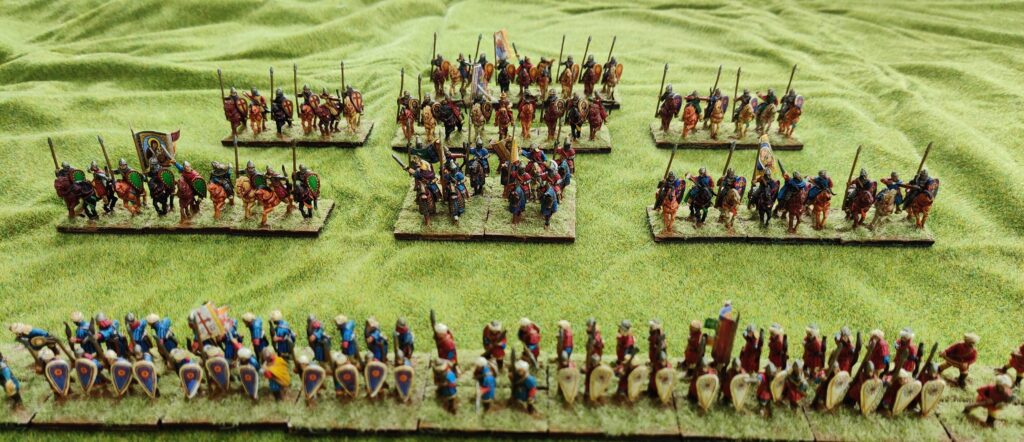 The Emperor Ioannes Tzimikes, with his Athanatoi guards: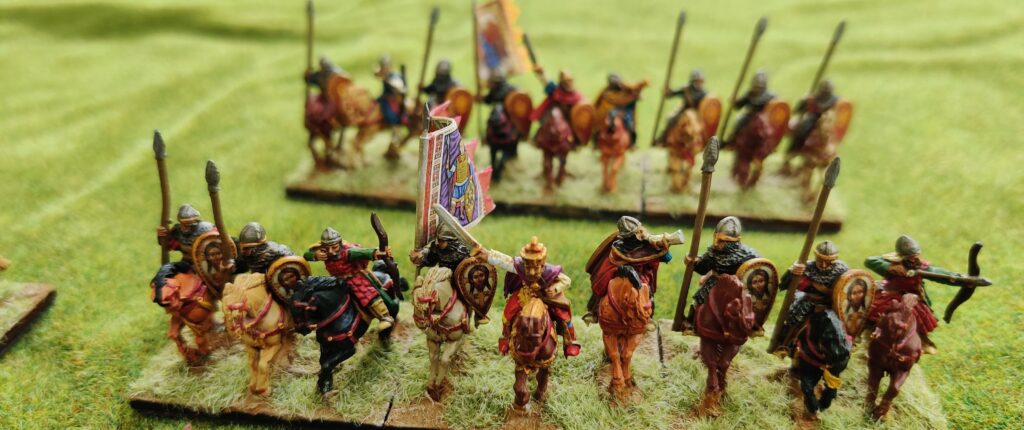 The Megas Domestikos Michael, commanding the right wing: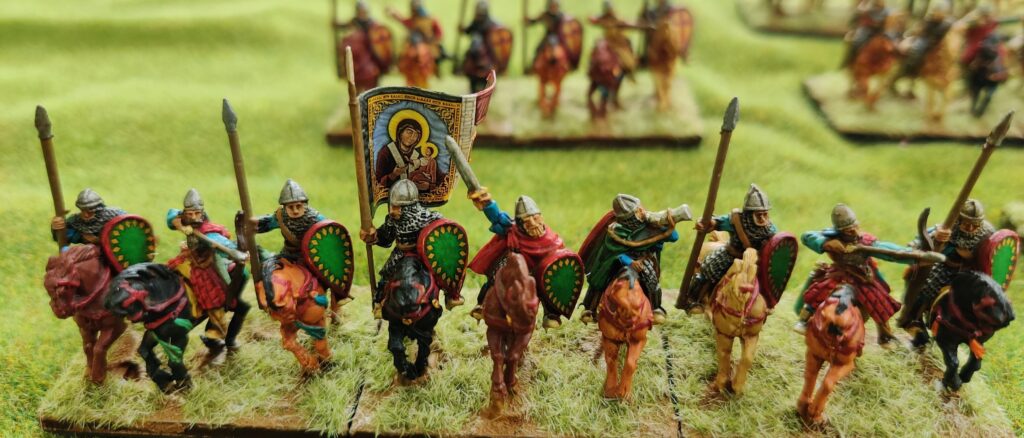 Under the protection of the Theotokos, the Logothete Basileos urges the left flank forwards:
Meanwhile, brave Kaloioannes commands the rearguard, ready for any eventuality:
The elite of the army are the heavily armoured klibanophoroi:
Tagmatic Klibanophoroi (DBMM Reg Kn(X)/Reg Kn(I) double base). Figures by West Wind, banners and shields by Little Big Men.
But the backbone of the army are the sturdy thematic peasantry, forming a wall of spears and arrows: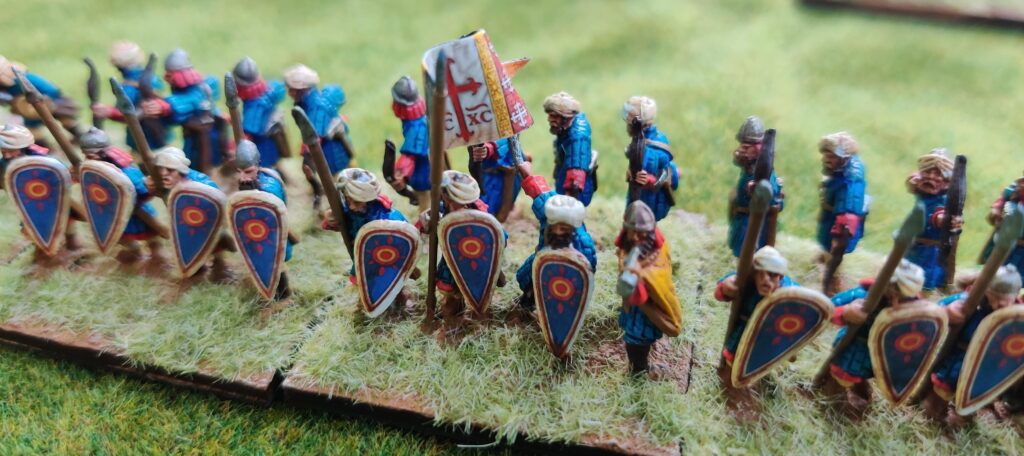 One thing I did discover during the painting of this army was that the Little Big Men shield transfers for Khurasan miniatures skoutatoi fitted the West Wind cavalry kite shields perfectly. The West Wind cavalry shields are shorter and fatter than the infantry shields, so the LBM transfers fit the infantry shields well, but need to be trimmed to fit the cavalry shields.